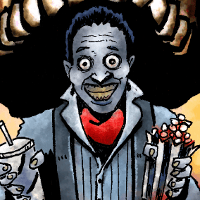 The evening is hosted by The Projectionist, a ghastly lost soul who delights in all manner of the macabre. He is the owner of the decrepit drive-in that is staffed by various zombies, ghouls, trolls, and other creepy creatures.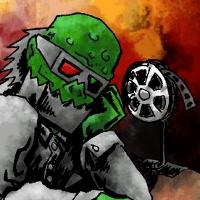 Billy Troll is The Projectionist's loyal assistant. Billy Troll is in charge of storing the films, and he runs the projector when The Projectionist is busy with other matters.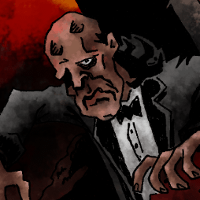 Zombie Frank works the box office. He makes sure no tries to sneak in or rob the place. And if someone dares to, Zombie Frank is more than happy to use his zombie powers.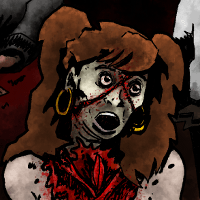 The Teenage Axe Victim will handle all your food and beverage needs. She might be a little slow, but give her a break. After all, she has an axe in her back.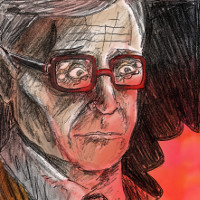 Jim co-owns and operates a pawn shop with his wife. A cheap, miserly elderly businessman with a questionable handle on social ethics. This fellow has no issues with stepping on others to get ahead, if he thinks he can do so undetected. A real charmer.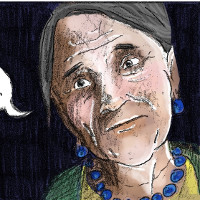 Jennie is a compassionate soul with a virtuous moral compass, who does her best to cultivate the same kindness towards others in her husband, Jim. With at times, uneven success. Whip-smart and steadfast in her love for him, for better or for worse. Fascinating how these things work out...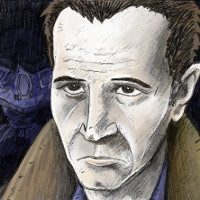 A seemingly downtrodden man with an odd request.